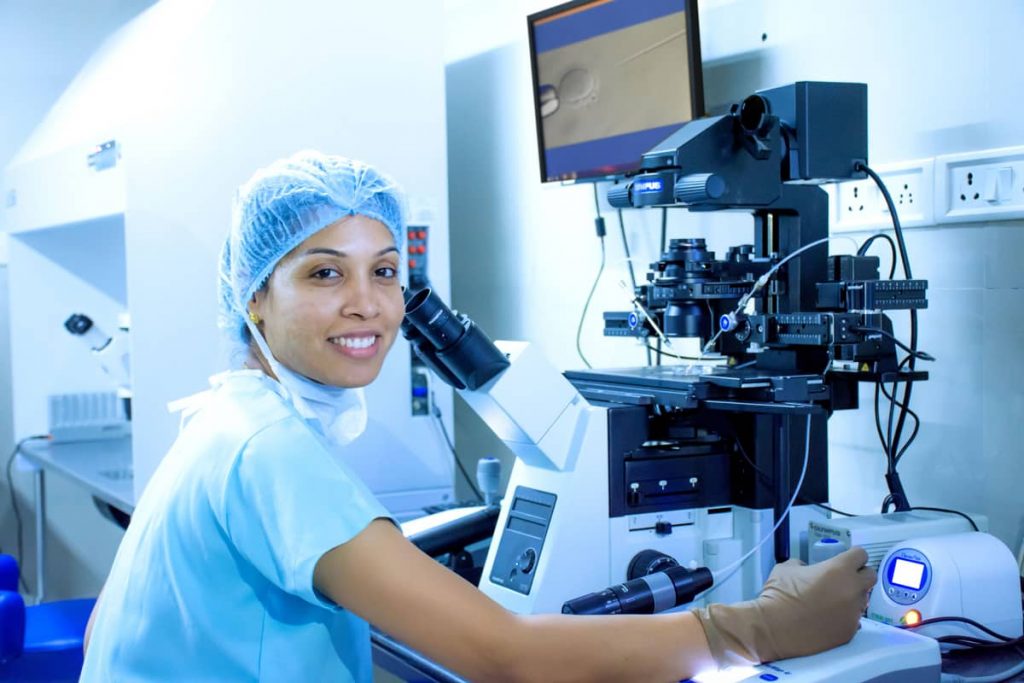 Ms. Doel Bose Pande is the only ESHRE Certified Clinical Embryologist in Indore.
---
She is the first and only ESHRE Certified Clinical Embryologist of Indore which makes her one of the Top Embryologist of Indore and Central India.
Her keen interest for life sciences and her personal journey through Infertility made her interested in Embryology, which is the backbone of an IVF Clinic. 
She is basically an Engineer (Electronics Engineering from National Institute of Technology, NIT) .She has worked as a Product Architect in an IT firm for 12 years which gives her an edge over others when it comes to machines and it's operations . Currently she practices Embryology and has completed her Masters in Life Sciences to be better equipped for the job.
Her love for the subject, knowledge of hardware & software of the machines involved in an IVF Lab, deep knowledge of  software automation and her empathy for Infertility patients, makes her a very promising Embryologist in times to come. 
Apart from being an Embryologist, Doel is a Web Designer and Blogger. She has self learnt the art of Designing Websites and this website is designed by her. She also oversees Marketing, Promotions, Social Media Engagements and Operations of the entire Unit.
Areas of Interest
Personalized Embryo Culture environment for patients with previously failed IVF Cycles and poor responders.
Oocyte Cryopreservation.
Pre-implantation Genetic Screening of embryos.
Practical and Cost effective Embryology.
Educational Qualifications
ESHRE Certified Clinical Embryologist
M.Sc
B.E (Electronics)
Languages known
English
Hindi
Bengali
Gujarati
Professional Affiliations
ESHRE (European Society of Human Reproduction and Embryology)
ACE (Academy of Clinical Embryologists)
ISAR ( Indian Society of Assisted Reproduction)
FPS (Fertility Preservation Society)
IFS (Indian Fertility Society)