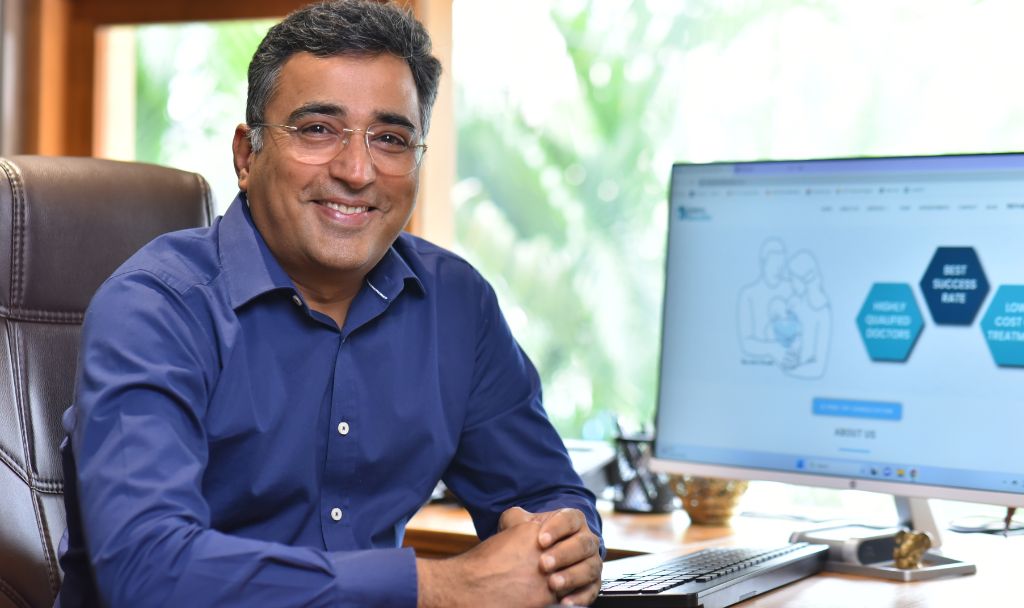 Dr. Gajendra Singh Tomar is one of the best IVF & Infertility Specialists in Indore.
He is known for his work in the field of IVF and Fertility Treatment. He specializes in IVF treatment with the best IVF success rate at an affordable cost. He obtained his MBBS degree from MGM College and DAVV University, Indore, India.
Educational Background
Dr. Gajendra Singh Tomar belongs to a very humble background and that is probably the reason why he values the hard earned money of his patients. He believes in honest and minimally invasive IVF treatment.
Dr. Gajendra Tomar did his schooling from Indore and joined MGM Medical college in year 1993. He passed out in the year 1998 with flying colors. He then went on to complete his postgraduate degree in Obstetrics and Gynaecology in 2003 from Surat where he was awarded the South Gujarat University Gold Medal for his exemplary academic performance.
In 2005, Dr Tomar went for further training to England and obtained Membership of the Royal College of Obstetricians and Gynaecologists also known as MRCOG and after obtaining his post-graduation, worked as an IVF doctor at different hospitals both in India and the United Kingdom, including Nobles Hospital, Countess of Chester Hospital, Chester and Leighton Hospital, Crewe.
In 2008, Dr Tomar returned to India and joined CHL Hospitals, Indore as a full-time consultant in Obstetrics and Gynaecology. He also started working in the area of  IVF & Infertility and Reproductive Medicine and has continued to do so since then. Currently, Dr Tomar heads Indore Infertility Clinic as one of the best IVF doctors in Indore Indore (MP) India.
Early Practice
Over the years while practicing infertility, he realized that Infertility is not just the disease of affluent, it affects all classes equally and it was heart wrenching to see how patients from various villages would come for treatment after selling their land. This moved Dr. Gajendra Tomar and he wanted to make fertility treatment safer, simpler, and more affordable for all classes. The only way to do this without affecting the IVF success rate was to own his own clinic where he could control the pricing of IVF injection procurement and IVF lab disposables and consumables. He also in his heart knew that IVF practice is a team work so he would need a really robust team to deliver his dream.
He started his own Infertility & IVF practice in CHL hospital under the banner of ManipalAnkur in the year 2013. After few years of working with a corporate, he decided to be completely on his own and started his clinic by name Indore Infertility Clinic in October 2016. His seasoned staff including the reception and floor manager, IVF nurses and OT technicians as well as Embryologist have been with Dr.Gajendra Tomar since almost a decade now.
Dr. Gajendra Singh Tomar is widely recognized as the best infertility specialist in Indore due to his exceptional success rates and commitment to excellence.
His Vision
The main vision of his clinic is to deliver the best success rate in IVF treatment at an affordable cost and at a pace comfortable to his patients. Many people ask Dr. Tomar why he does not shoot patient testimonial video's or takes photos with his patients to display on clinic's website, to which his simple answer is "I can't ask patient's to do anything that I myself am not comfortable doing". This probably differentiates him from rest of the Infertility Specialists in Indore and he strives to be the best Infertility specialist in Indore and central India.
His Expertise
From early years in med school, Dr. Gajendra Tomar had special interest in surgeries. His steady hands and impeccable hand eye coordination makes him one of the finest gynaecology surgeons in Indore. He is often called upon by fellow gynaecologists in Indore to assist in their complicated surgeries.
Gynaecological Surgeries
Dr Gajendra Tomar specializes in all types of complex  Gynaecological Surgeries. His special interest is in performing minimally invasive diagnostic and operative laparoscopic surgeries makes him one of the Best laparoscopic surgeons in Indore.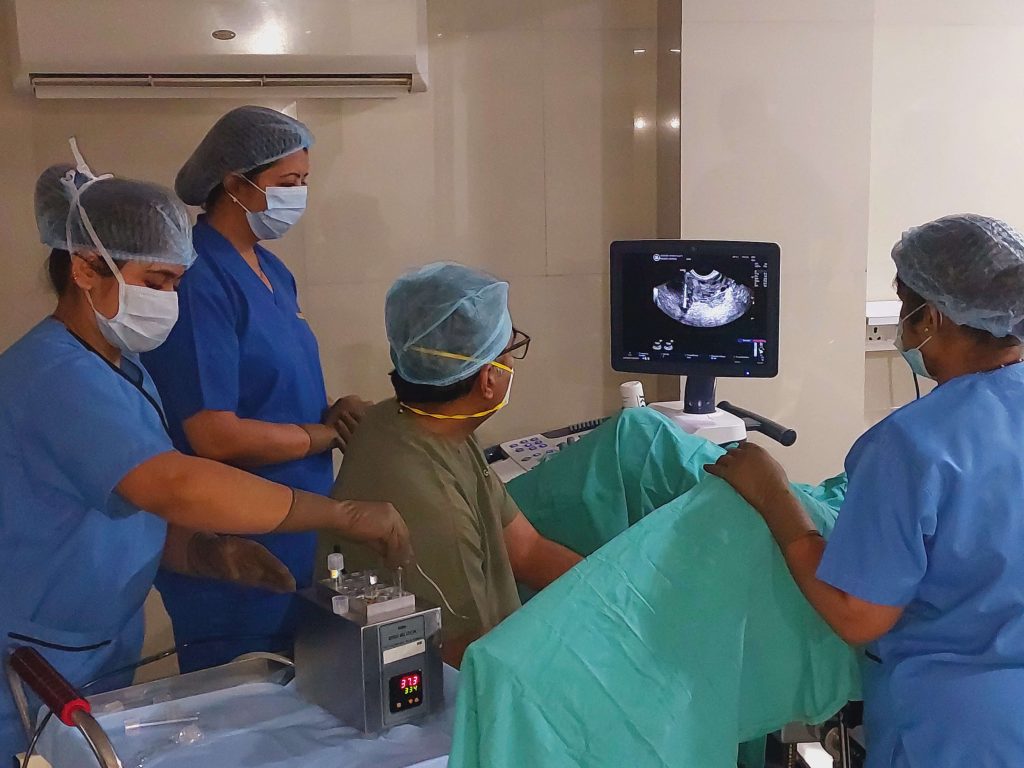 He has mastered the art of Ovum Pick Up for even the most difficult cases. He has experience of more than 4500 ovum pickups till date in his career as an IVF specialist. None of his patients have complained of any post OPU complication till date. A  fete only the best IVF doctors can achieve. He is definitely amongst the best IVF doctors in Indore.
Embryo Transfer
His technique of smooth, atraumatic and quick Embryo Transfer makes the entire Embryo Transfer process very efficient as well as absolutely comfortable for his patients, yielding very high success rate per Embryo Transfer. Even the most difficult patients find his Embryo Transfer technique comfortable. Till date he must have performed over 6000 Embryo Transfer procedures. His embryologist often mention that of all the Clinician's that they have worked with, Dr. Gajendra Tomar's technique is the most atraumatic.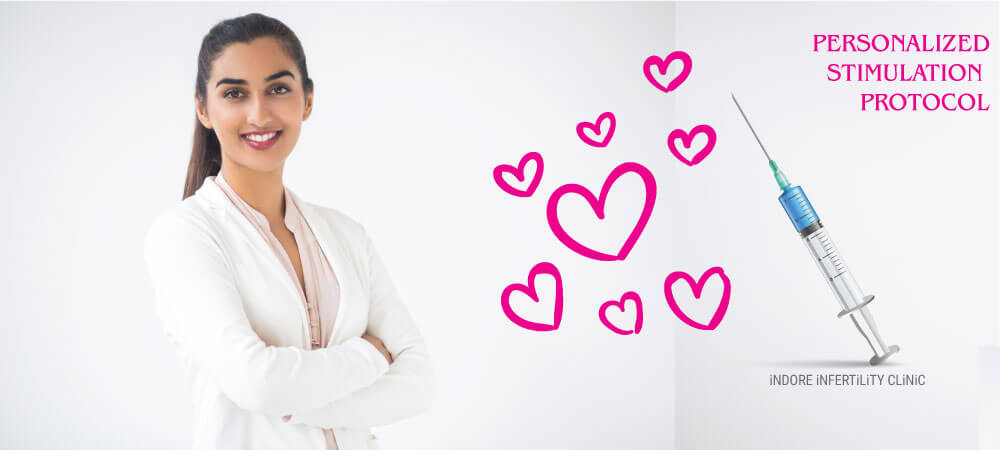 IVF Stimulations

Dr. Gajendra Tomar, as an IVF specialist, specializes in personalized protocol of IVF Stimulation for patients with Poor Ovarian Reserve (Low AMH), Multiple IVF Failures and PCOS. He is a very well read man who believes in keeping upto date with all medical advances in his field. He may be a little camera shy and does not believe in appearing on youtube videos but he has rock solid knowledge on the subject of Infertility and IVF. 
He has kept up the pace with latest development in IVF Stimulation Protocols and believes in keeping the protocol simple yet effective. His knowledge for the reproductive medicine is far ahead in years and his humility shows in his practice. Dr. Gajendra Tomar is easily one of the most well read IVF specialist in Indore.
He never gives in to the unnecessary demand by patients when half read patients would want to add on some fancy treatment like PGT-A etc. just because they have money. He counsels patients towards a procedure only when indicated.
High Risk Pregnancies
His vast experience and knowledge in treating High-Risk Pregnancies make him a sought-after IVF doctorin Indore for even the most difficult and hopeless cases. Most of his patients come through patient referral because only happy patients refer their friends and family to him.
Infertility Consultations
As an IVF specialist in Indore, his ability to listen patiently and his compassion make him a great Counsellor for most patients suffering from Infertility. Dr. Tomar's ability to simplify medical jargon makes consultation with him a very pleasant experience for most.
Many patients review Dr. Gajendra Tomar after vising our IVF clinic and most of them mention the same thing, that he is a great listener. He spends ample time in each IVF consultation and makes patient feel absolutely comfortable. His command over English and Hindi are both impressive. He often requests patients to bring their immediate family members for the first Fertility Consultation so that the entire family can understand the line of treatment where needed. Rural patients often need such counselling. Doctor Gajendra Tomar is an excellent Fertility specialist in Indore who should be visited at least once before making up your mind about IVF treatment.
Surrogacy Practice

One name that is most prominent when it comes to doctors excelling in providing surrogacy clinic in Indore is that of Dr. Gajendra Tomar. He understand the pain of couples who have tried everything and the only hope remaining for them is surrogacy.
Dr. Gajendra Tomar has assisted many childless couples to finally fulfil their parenthood dream through surrogacy not only in Indore but from many remote as well as metro cities. He is a must visit doctor for surrogacy in Indore.
Obstetrics
Considering that most of his IVF patients stay with him till there delivery, he has a fair experience in dealing with precious pregnancies as well as high risk pregnancies. His antenatal care or care during pregnancy is spot on where he believes in keeping it simple.
IVF Packages
Dr. Gajendra Tomar realises the importance of hard earned money by most and believes in keeping his IVF packages affordable. His clinic offers part payment IVF programs as well as IVF Loan on 0% EMI for those who need financial assistance.
Investment in Technology

Dr. Gajendra Tomar believes in keeping up with technology in both IVF lab and his IVF Clinic practice. He had invested in one of the first German made micromanipulator (Eppendorf) for ICSI as he believed that IVF & ICSI procedure should be performed with the best machine. His IVF lab is upto date with three incubators so that patients can benefit from distributed load on incubators. He is also the sole owner of the latest laser system by Hamilton Thorne to give best result in IVF – PGT (Pre implantation Genetic Testing) cases.
His investment has also been towards constant upgradation of education and knowledge of his staff.
He has the only IVF lab in Indore with two highly trained full time Embryologist. This helps in keeping the IVF lab open all throughout the month and spacing out IVF cases based on patient's comfort.
Under Dr. Gajendra Tomar's encouragement and support his Embryologist has cleared the International Certification for Embryology (ESHRE) which is a very prestigious exam to clear. This adds on to the capabilities of his IVF practice and given his IVF clinic an edge over the others to handle even multiple IVF failure cases and to handle such cases with utmost expertise.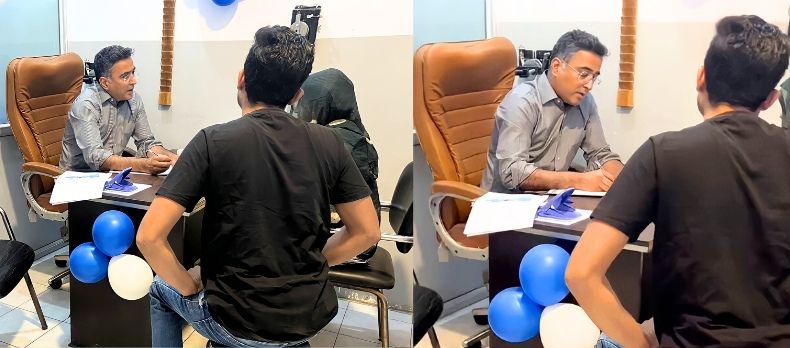 Training and Teaching
Dr. Gajendra Tomar has special interest in teaching and is currently Professor at Index Medical College. His clinic is also a recognized FOGSI recognized ART training center. He has trained many doctors over the last decade and taught them intricacies of IVF practice. 
Educational Qualifications
MRCOG (London)

MD, Obstetrics & Gynaecology (Gold Medal)

MBBS
Languages known
Professional Affiliations
Indian Society For Assisted Reproduction (ISAR)

Indian Fertility Society (IFS)

MRCOG – Membership of the Royal College of Obstetricians and Gynaecologists (UK)
With his exceptional skills and compassionate nature, Dr. Tomar has easily earned the title of one of best IVF doctor in Indore. 
Who should see the fertility specialist?
If you are below 30 years and have tried for pregnancy for about a year, you should consult a fertility specialist and get yourself evaluated.
If you are above 30 years, and have tried to conceive for about six months and yet not conceived, you should consult an infertility specialist.
If you are above 35 and have not conceived after trying for a couple of months, you should seek advice from fertility doctors without delaying treatment.
What is a fertility specialist?
Fertility Specialist or Infertility Specialist are Reproductive Medicine Specialists who specialise in restoring fertility potential as well as conception and pregnancy. By qualification they are post graduates in Obstetrics and Gynaecology with at least a fellowship in related fields.
They have theoretical and practical knowledge in stimulation protocol for ovarian stimulation, surgical skills for Ovum pick up as well as complete knowledge of the female reproductive system.
What does a fertility specialist do?
A Fertility specialist specialises in reproductive medicine. Meaning they treat patients    
 who are unable to conceive by evaluating the reasons for infertility. They specialise in diagnostic laparoscopy as well as IVF treatment. They have thorough knowledge of ovarian stimulation protocols that are used for induction of ovulation in IUI or IVF. They also have hands-on knowledge in surgical procedures like polypectomy, hysteroscopy etc. They not only figure out the reason for infertility, they also treat infertility and help couples to conceive. Some Fertility specialists are also trained obstetricians, meaning, they can provide care to you during pregnancy and can perform C-sections during childbirth.
Who do I contact for everyday questions when my treatment is going on?
We are very well connected through whatsApp and email apart from our phone lines during regular working hours of the clinic. In case of emergency our hospital is open 24 by 7 for patients.
Who will be our consultant in the Indore infertility clinic?
Your consultant IVF specialist at Indore Infertility Clinic would be Dr. Gajendra Singh Tomar. He specialises in IVF for advanced maternal age, recurrent implantation failure, high risk pregnancies as well as surrogacy.
How to know if an IVF specialist doctor is following the right treatment?
Once you have chosen an experienced fertility doctor, you have no reason to believe that the course of treatment is not right. There is no way of telling if the treatment given to you is right for you or not since most doctors have different ways of dealing with the current situation at hand. However, most good IVF specialists will discuss your treatment options and help you understand your choices. Treatment choice is usually a mutual dialogue between patient and doctor.
How long has the clinic been in existence?
Doctor Gajendra Tomar has been practising gynaecology for more than 20 years. He had started his infertility practice for the last 14 years. He has performed more than 2500 Ovum Pickups for IVF.
How do I choose an IVF specialist?
We have two blogs specifically covering this topic:
Hope you find answers to all your questions in these and are able to decide which IVF specialist to consult in Indore.
What is the expertise of Dr. Gagendra Tomar?
Dr. Gajendra Singh Tomar is a leading IVF specialist in Indore practising for the last twenty years.
He specializes in Reproductive Medicine, he has expertise in dealing with cases of multiple IVF failures.
He is an exceptional Infertility specialist apart from being a soft spoken and humble human being.
How do doctors check if you are infertile?
Infertility specialists order a few basic tests to assess the reason for infertility. If the preliminary test report comes out to be normal, patients may be advised to try timed intercourse or IUI treatment.