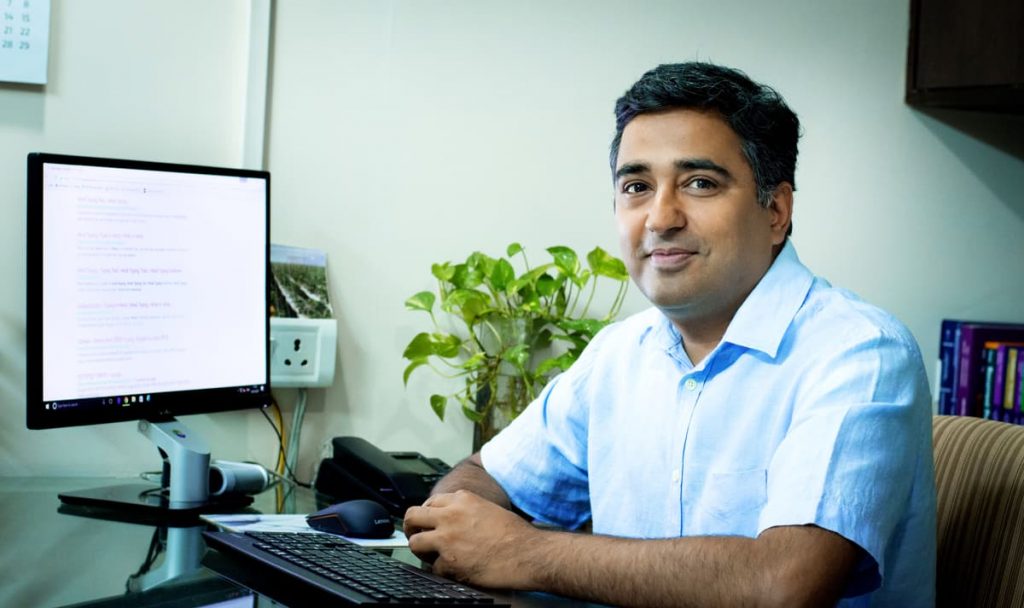 Dr. Gajendra Singh Tomar is one of the best infertility specialists in Indore known for his work in the field of IVF and Infertility Treatment. He specializes in IVF treatment with the best IVF success rate at an affordable cost. He obtained his MBBS degree from MGM College and DAVV University, Indore, India.
---
He then went on to complete his postgraduate degree in Obstetrics and Gynaecology in 2003 from Surat where he was awarded the South Gujarat University Gold Medal for his exemplary academic performances.
In 2005, Dr Tomar went for further training to England and obtained Membership of the Royal College of Obstetricians and Gynaecologists also known as MRCOG and after obtaining his post-graduation, worked at different hospitals both in India and the United Kingdom, including Nobles Hospital, Countess of Chester Hospital, Chester and Leighton Hospital, Crewe.
In 2008, Dr Tomar returned to India and joined CHL Hospitals, Indore as a full-time consultant in Obstetrics and Gynaecology. He also started working in the area of Infertility and reproductive medicine and has continued to do so since then. Currently, Dr Tomar heads CHL Indore Infertility Clinic at CHL Hospital, Indore (MP) India and his main goal is to make fertility treatment safer, simpler, and more affordable.
 Dr Gajendra Tomar specializes in all types of complex  Gynaecological Surgeries. His special interest is in performing minimally invasive diagnostic and operative laparoscopic surgeries make him one of the BEST IVF doctor in Indore.
He has mastered the art of Ovum Pick Up for even the most difficult cases. His technique of smooth, atraumatic and quick Embryo Transfer makes the entire Embryo Transfer process very efficient, yielding very high success rate per Embryo Transfer. 
He specializes in personalized protocol of IVF Stimulation for patients with Poor Ovarian Reserve, Multiple IVF Failures and PCOS. His vast experience and knowledge in treating High-Risk Pregnancies make him a sought-after Clinician for even the most difficult and hopeless cases.
His ability to listen patiently and his compassion make him a great Counselor for most patients suffering from Infertility. His ability to simplify medical jargon makes consultation with him a very pleasant experience for most.
Educational Qualifications
MRCOG (London)

MD, Obstetrics & Gynaecology (Gold Medal)

MBBS
Languages known
Professional Affiliations
Indian Society For Assisted Reproduction (ISAR)

Indian Fertility Society (IFS)

MRCOG – Membership of the Royal College of Obstetricians and Gynaecologists (UK)