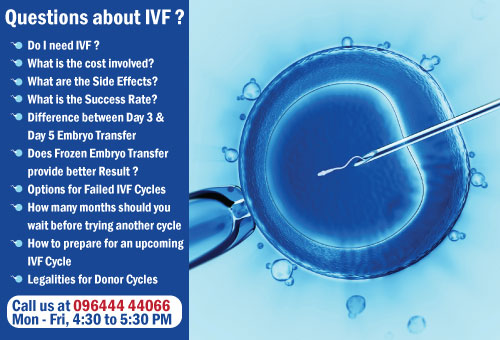 With so much information available on the internet, Patients these days can be better prepared for their treatment. But at the same time, too much information can cause lot of anxiety which at times adds on to the pre existing stress. It is always good to be well read, however one should use their judgement wisely before trusting the source of information. At times, it is best to talk to a specialist directly and trust his/her judgement than to hunt for answers on internet.
If you happen to be serious about your treatment and have questions about IVF, Call our Consultant (Monday to Friday Between 4:30 to 5:30 PM) at: +91+ 96444 44066
Note: Please note that our time is valuable so please refrain from holding long discussions on telephonic calls. Instead book an in person appointment. Use the call in facility wisely.