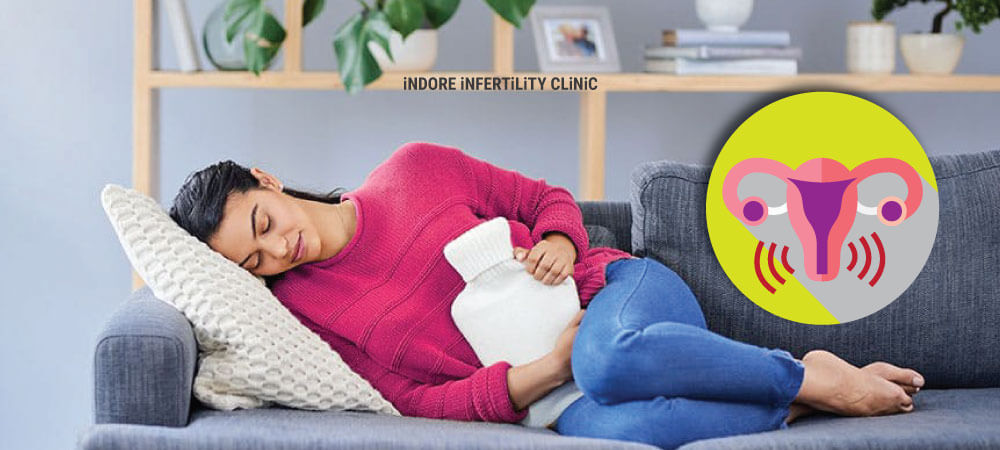 Bleeding and Spotting during IVF Pregnancies
Spotting and/or bleeding is commonly seen after Embryo Transfer (ET) and also during the first few weeks during the first trimester of IVF Pregnancy.
Is Spotting or bleeding common after Embryo Transfer?
Statistically, about 25% women will experience spotting or bleeding at some point of time during the first trimester of pregnancy and it is more commonly seen in IVF pregnancies.
What can I do if I have spotting or Bleeding after Embryo Transfer?
It is very natural for any patient to be scared and worried as soon as they notice any form of bleeding after the Embryo Transfer. This is what one should do as soon as they notice spotting or bleeding:
Increase the dosage of progesterone as progesterone makes the uterus relax and many studies have shown that it reduces the risk of miscarriage.
The following dose of progesterone is recommended by us at Indore Infertility Clinic:
Tab Duphaston (Oral Progenterone) 10 mg. 4 Tablets to be taken immediately.
Injection Susten 100 mg. or any other brand of injectable progesterone 100 mg. to be taken Intra Muscular.
 There is no need for the patient to rush to the clinic immediately as soon as they notice any bleeding or spotting. It is better to take the above mentioned medicines immediately and inform the clinic that such an incidence has occurred.
In case of excessive pain or bleeding, please visit the maternity & gynecology ward of our hospital which is open 24 x 7 for such emergency support for all our IVF patients.
In case you have already taken the above mentioned dosage of progesterone, but need reassurance, you may plan to visit us and discuss the further steps with our IVF & Infertility specialist Dr Gajendra Tomar.
We usually ask patients to visit the clinic and perform an ultrasound scan to confirm that pregnancy is fine and progressing normally.
In most cases of spotting and bleeding, the episode can recur later on as well. So do not worry if it happens again because it most likely will.
Usually these episodes of spotting and bleeding do not have any impact on continuing pregnancy.