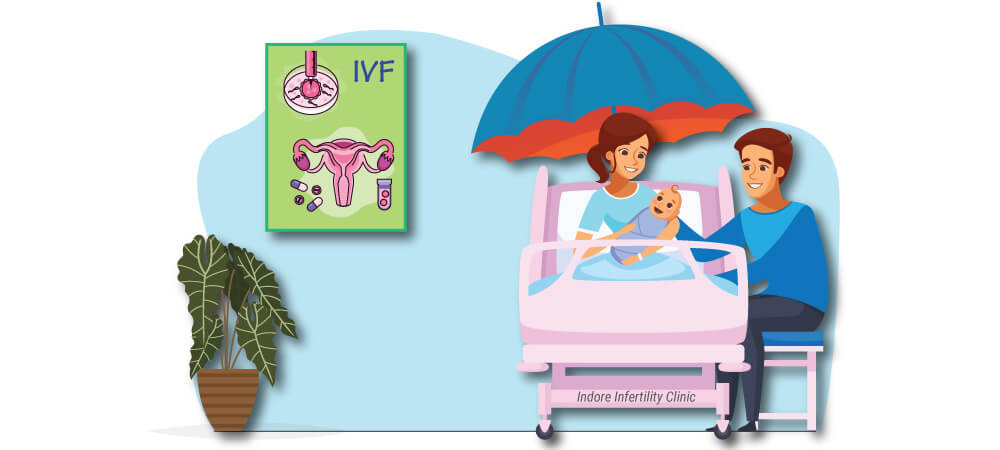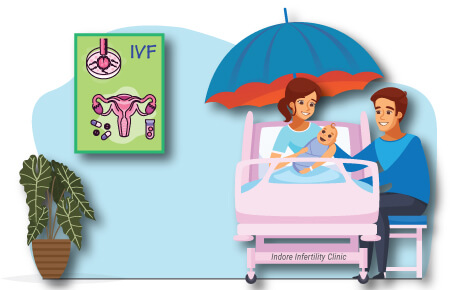 IVF Insurance and Financing: Does Health Insurance Cover IVF?

There are not many health insurance providers that cover IVF and Fertility Treatment under their plan. However, in last 3 years there have been couple of health insurance companies that have started to include IVF treatment and infertility diagnostics within their health insurance plans. Insurance for IVF Treatment is the need of the hour. We can only see many more health insurance companies doing the same in near future.
It is a globally accepted fact that infertility is on the rise. Almost one is every 8 couple need assistance from various assisted reproductive techniques to conceive. While 1 in 6 couple may need procedures like IUI, IVF or ICSI to conceive. Of most of the people visiting the infertility clinic, 30% of them are going to eventually need IVF treatment.
What is the cost of IVF treatment ?
IVF treatment cost in India can be divided into three categories:
IVF cost in tier 1 cities like Mumbai, Delhi, Kolkata, Chennai etc.
Usually IVF cost in these cities ranges from 1 lakh 50 thousand to 2.5 lakhs. Some high end clinics offer IVF close to 2.5 lakhs while others offer it at as low as 1 lakh 25 thousand.
IVF Cost in tier 2 cities like Hyderabad, Indore, Pune, Lucknow, Surat etc.
Usually IVF treatment cost in cities like Indore range from 1.25 lakhs to 2 lakhs.
In most tier 2 cities the average cost of IVF is 1.75 lakhs.
IVF Cost in smaller cities and towns in India like Bhopal, Vadodra, Gwalior and towns.
Most smaller cities offer IVF treatment cost at 90 thousand to 1.25 lakh.
Why is IVF treatment so costly ?
IVF cost is dependent majorly on the following factors apart from the patient's age and history:
Cost of ivf injections and drugs that are used for ovarian stimulation
Cost of disposables (one time use items) that are used in IVF lab and OT during the process of IVF
Cost of culture media and other consumables ( media used during various step of IVF process within IVF Lab)
Cost of the equipment within IVF lab.
Cost of hiring an experienced Embryologist to run the IVF lab who will consistently deliver best IVF results.
Cost of hiring good IVF injection nurses who are experienced enough to handle IVF injections meticulously and timely.
Cost of experienced IVF specialist who will use his or her experience to recommend the best IVF Stimulation for best result in IVF.
The major contributor to cost of IVF cycle in Indore is the cost of disposable, media and drugs used in IVF cycle. Since most of the manufacturers are International, the import duty significantly adds on to the cost of a cycle.
Why is there so much difference in cost of IVF among different centers in same city ?
Cost of IVF depends on cost of
disposable and drugs which remain constant from centre to centre.
However, the major difference is due to experience of IVF specialist and experience of the Embryologist. IVF center in Indore that have more experienced IVF specialist and embryologist will charge more than the ones that have lesser experienced staff and doctors.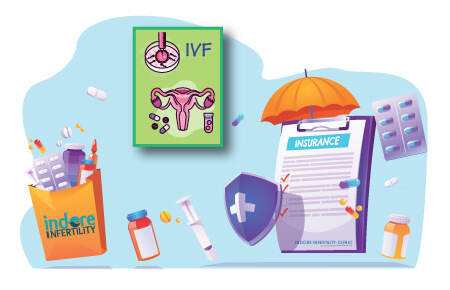 Is IVF covered under general health insurance ?
Most health insurance companies do not cover IVF treatment in their health insurance policies. But there are some companies that specifically provide maternity policies that covers IVF treatment and some procedures, diagnostics and drugs related to IVF treatment.
Which health insurance company covers IVF in India ?
After some research with many health insurance companies, we have listed three such companies that cover IVF in their maternity plan. They are mentioned below in no order of preference:
Magma HDI Maternity Cover
Magma offers Health insurance policy with premiums starting from INR 10,000 annually for a female aged 30 to 35 with a cap of INR 50,000 at one time. However there is a waiting period of 3 Years. It also provides maternity and new born cover.
Star Health Insurance (Women's Care Policy)
Premium of Star Health policy for a woman aged between 30 to 35 is approximately INR 10,000. The waiting period is again 3 years. It too covers both maternity and neonatal care.
Care Classic Health Insurance Plan
Again premium in similar range of INR 10,000, this plan covers IVF and Infertility tests and treatment. Care Classic plan too has a waiting period of 3 years.
Most of these maternity cover with new born and fertility treatment cover will have an obvious waiting period. So it probably makes sense to purchase the policy as soon as one gets married and intends to have children. With a yearly premium of just INR10,000 it's a good investment even if one does not need any fertility treatment.
I am 32 and we are not sure if we want a family right away, should we purchase a maternity plan which covers IVF ?
We are not an insurance agent so cannot campaign on their behalf.
Even if you do not end up needing any assistance from IVF or Fertility specialist in your attempt to conceive, the cost of delivery will be covered under the maternity benefit which will amount to roughly upto INR 50,000. Hence even with a waiting period of three years and cost of premium of INR 10,000, you end up paying INR 36000 in premium. One can claim upto INR 50,000 in maternity benefit, so seems like a good deal.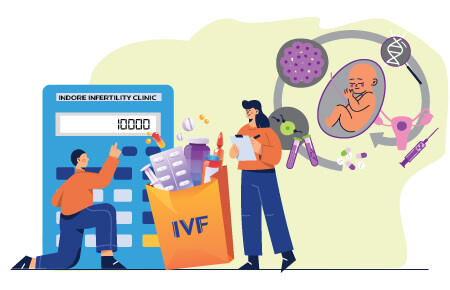 Which maternity benefit or IVF insurance plan should I buy that will cover IVF and related fertility test ?
There are hundreds of insurance companies offering health and maternity benefit plans. We have just listed three of them that seemed to have the best coverage for IVF. Please do your own research and choose the one that has clear mention of the following terms in their inclusion criteria:
IVF treatment
IUI treatment
Diagnostic test for Infertility
Diagnostic test for Fertility
Procedure cost for Fertility treatment
Drugs and Medicines related to Fertility Treatment
Diagnostic Laparoscopy related to Fertility Treatment
Make special note of the exclusion criteria and be sure that it does NOT include anything related to IVF of fertility treatment.
You will find the inclusion and exclusion criteria in the policy document of the health insurance policy. Ask for the same from an agent or download the document from internet.
How will I be sure that cost of IVF will be covered in the insurance plan that I choose ?
To be absolutely sure, it makes sense to visit any IVF clinic of your choice and talk to their mediclaim department to clarify any confusion. Usually the mediclaim department will guide you in terms of which insurance company is the most flexible in terms of cashless payment and coverage.
My insurance company mentions that it covers IVF treatment, will the cost of consultation, blood test as well as medicine be also covered in it ?
Every insurance company has inclusions and exclusions that are clearly mentioned in the policy document.
Make sure you download the policy document of the insurance policy and search for inclusion criteria. We are listing a sample inclusion criteria from a maternity policy:
Full infertility insurance cover
Infertility diagnosis only cover
Infertility diagnosis and limited fertility treatment cover
Medication coverage (fertility drug prescriptions)
Please read and understand the policy document carefully before choosing a health insurance policy.
Will the entire cost of IVF treatment be paid by insurance company ?
Depends on the insurance policy. Usually most insurance policies have a cap to treatment. The cap is dependent on the total policy amount. For a policy amount of INR 5 lakhs usually the cap for IVF treatment is in the range of INR 50,000.
All this information is readily available on the policy document. Please read the policy carefully to understand what and how much will be paid by the insurance company.
Final words of wisdom
PREPARE FOR WHAT YOU CANNOT PREDICT!
Times are changing, there will be more and more insurance companies which will include IVF and fertility treatment in their regular cover.
Infertility cannot be predicted, however since most of urban Indian youngsters are marrying late, keeping statistics in mind, infertility treatment should always be planned for.
It should not come as a shock after marrying at 32 and wanting to start a family at 35. So in short, plan for what you cannot predict. It always saves you from distress.
WHATSAPP FOR MORE INFORMATION